About Terry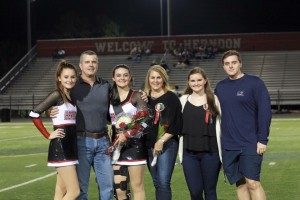 Terry and Gina have been married 23 years and live in Herndon, VA. They have a son, Trent (19), daughters Bridget (18), Darby (17) and Sadie (15). Trent currently owns his own company, Sauce Labs. The girls are in 10th, 11th and 12th grade at Herndon High School.
Terry grew up in Laurel, MD with his parents and 5 brothers. His father worked for the government for 38 years and had the opportunity to advance his career and afford his family the experience living overseas in Tokyo, Japan. After returning to the United States, Terry attended University of Maryland and graduated with a BS in Economics. Terry has been in the financial services industry for 25 years on Wall Street and Main Street.
For fun, Terry likes to spend time with his kids, hike in Great Falls, ride his bike on the W&OD trail, practice yoga and ride his Triumph.
About TBDS Financial Group
TBDS Financial Group is a Vienna, VA financial advisory firm that focuses on educating and providing comprehensive financial planning and investment management solutions for its clients.
The planning process of TBDS Financial Group has been specifically designed to be simple and easy to follow. If you'd like to clearly understand your options so that you can choose what investment strategies YOU like the best as opposed to someone telling you what to do, you might enjoy spending some time with Terry. Terry holds a Series 7, 24, 63 & 66 as well as life insurance and annuity licenses. Terry is currently studying for his Certified Financial Planner designation.